Raíces Verdes
Raíces Verdes is a platform dedicated to archiving and sharing the experiences of Black, Indigenous, People of Color across the diaspora reconnecting with their "green roots".Green roots are defined as our ancestral connection to the earth that embodies our relationships with all living and spiritual beings.
About
Through multimedia storytelling rooted in self-determination, Raíces Verdes envisions marginalized people finding healing by reconnecting with the environment through our unique ancestral frameworks to create a more sovereign future for all Black and Indigenous people across the world.
Executive Director
& Producer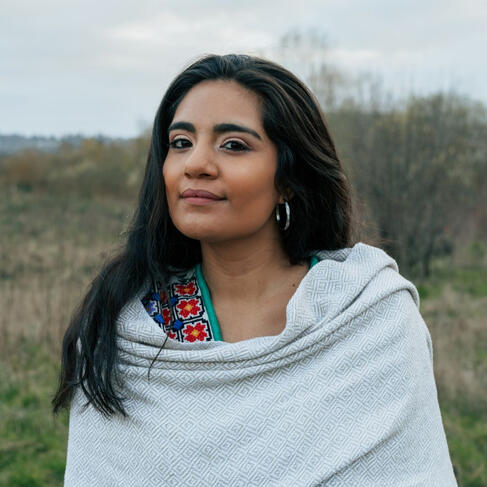 Samara Almonte is part of the Michoacan diaspora, raised between the lakes and tierra caliente regions of Michoacan and occupied Coast Salish territory or the Pacific Northwest Coast. Samara identifies as a P'urhepecha descendant reconnecting with her ancestors, which has greatly influenced her work as storyteller and urban planner. Samara holds a B.A in Urban Planning and Sustainability Development, with a specialization in Environmental Justice and Education, from Western Washington University. Samara is also a 2018-2019 Doris Duke Conservation Scholars Program alumni, from the University of Michigan.
Music Producer,
Audio Engineer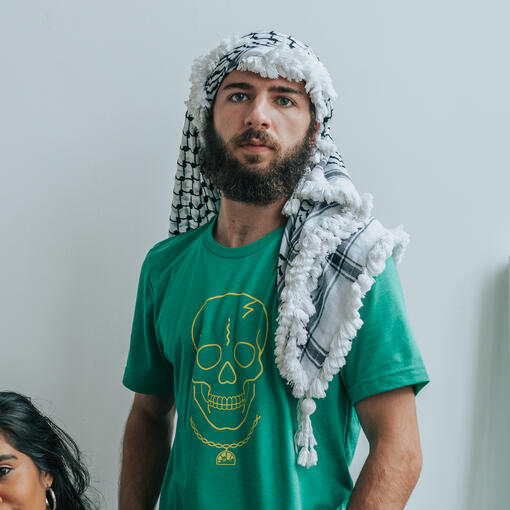 Sofian Mahmoud is part of the Palestinian diaspora, raised in the Pacific Northwest, or Coast Salish peoples land. From a young age, music became a world full of wonder as his grandfather taught him classical music and theory. Art through movement, through words, rhythms, and sounds are inspired by different regions in the world, and he is grateful for those who have played before him and those who will play after. He pays homage to the olive trees of his ancestors. Sofian is the creator of Raices Verdes' soundtrack, and holds a B.A. in East Asian Studies from Western Washington University. He sells cars in his spare time.
Podcast
Archiving the stories of Black, Indigenous, People of Color discussing their green roots. What are your raíces verdes? The podcast uplifts the brilliance and multifaceted approaches to environmental justice. Use the icons below to listen on your favorite podcasting platform!
Episode Series
---
Slowing Down to the Beat of the Earth
A soundtrack featuring the Earth stories of 6 BIPOC and their healing journey with land and water. Slow down, take a moment to rest and reflect on your own Earth story as you listen to the soundtrack. Thank you to Paul, Carol, Hannah, John Wesley and Jasmmine for allowing me to record their stories and be part of this work.
Black Geographies: Land Relationships Rooted in the Black Identity
3 episode series featuring the work of (in order listed below) : Freelance graphic designer, social media artist, and culture critic, Gabrielle Felder. Queer Blaxicana educator, organizer, artist, Founder and Director of the Charles Roundtree Bloom Project, Ki'Amber. Ghanaian descendant with kinship in the In-land Ashanti and Coastal Fante tribes, Ashley Abena Arhin whose academic background centers Black environmental ways of knowing and being, and the importance of self actualized education that is culturally responsive in the wake of enslavement.
Faith & Green Roots: Centering Black & Brown Muslim Women
Featuring co-founders of Faithfully Sustainable, Zainab Koli an Indian American Muslim woman and Kadiatou Balde a Black Guinean-American Muslim woman. The primary focus of Faithfully Sustainable is to increase digital environmental justice x Islam education, develop a strong community of sustainable Muslims, and create a robust financial sustainability model. This series also features Cassandra Tejada a promoter of sustainable fashion and sustainable living. She sets out to take up space within the sustainable fashion community as a Muslim, Dominican, Peruvian, Colombian women.
Beyond Chicanismo: Indigeneity & the Environment
This mini-series came together as the result of Raíces Verdes' Executive Producer, Samara Almonte own tumultuous journey with identifying as a Chicana during her young adult life. From 2015-2019 Samara was heavily involved with the national student organization MEChA (Movimiento Estudiantil Chicanx de Aztlan), which is where first met Simón Sedillo, a community organizer, documentarian, and professor featured in the series. The mini-series also features the voices of Cindy MN and Ane Leon Guerrero, two incredible young women who share their own experiences with the Chicana identity and MEChA. Overall these voices contribute to the conversation about criticizing the anti-Indigenous history of MEChA & the Chicano movement and offer insight on how their connection to land and reconnecting to ancestors can help make sense of this complicated history.
Health & the Environment
Featuring 3 women working or navigating the medical field as a student, Mia, Liana and Daniella share their different perspective on why the medical field should be more intersectional with sustainable solutions.
Stay Connected
Raíces Verdes currently doesn't have a newsletter, however with the launch of in-person events and upcoming collaborations we want to send you personal invitations and announcements when such projects launch. Your email won't be shared with any third parties.
Samara's Reconnection
Eddie Bauer: Live Your Adventure
In this episode of Live Your Adventure, a series created in partnership with our 2021 One Outside Film Grant winner Brave Space Media, Samara takes us along for an evening of reconnecting with her heritage and re-indigenizing a wild place in Coast Salish ancestral territory through ceremony, prayer, and cooking indigenous cuisine. Brave Space Media is a multi-racial, women-led, radically collaborative creative team dedicated to stories of healing that uplift traditionally underrepresented voices.
Healing and Storytelling in the Times of COVID-19
Healing and Storytelling in the times of COVID-19 was made possible by support from the Seattle Department of Neighborhoods. | Created and Produced: Roxana Pardo Garcia, La Roxay Productions, www.laroxay.com | Directed and Created: Samara Almonte, Raices Verdes | Filmed and Edited: Val Gonzalez, Fuego and Soul Productions, www.valgonzalez.com | Artist: Cecelia de Leon, Mousy Collection | Mental Health Therapist: Carolina Perez, Healing Vibraz, www.healingvibraz.com
Alimentando al Pueblo:
Community Stories
Alimentando al Pueblo is a project rooted in facilitating healing for Community that has been disproportionately impacted by the Covid -19 pandemic – impacts that have only been amplified by systemic and historical racism and economic disenfranchisement. Raices Verdes had the opportunity to capture the stories of community members that Alimentando al Pueblo serves. To learn more about Alimentando al Pueblo and support visit www.alimentandoalpueblo.org | Video Production: Samara Almonte. Music Design: Sofian Mahmoud.
Feeding the Spirit features 3 community urban gardens and 2 community food banks led by BIPOC in King County, WA serving BIPOC in the area. Black, Indigenous, People of Color (BIPOC) are disproportionately affected by food apartheid and access to green spaces, specially in urban settings. The COVID-19 pandemic has also disproportionately affected BIPOC, which has led to an increase in mutual aid and food sovereignty projects to address such disparities. Black and Indigenous people have been practicing mutual aid since time immemorial, and the mutual aid efforts in this video are an extension of this legacy. Video Production: Samara Almonte. Music Design: Sofian Mahmoud. Organizations featured in Feeding the Spirit: Danny Woo Community Garden, Yes Farm!, Young Women Empowered (Y-WE), Alimentando el Pueblo, Seattle BIPOC Organic Food Bank
All About Grief Gathering
Rooted in the work of Black and Indigenous healers, dreamers, and storytellers, the All About Grief Gathering is an opportunity for BIPOC to engage with different tools to process grief in ways that reconnect us to our ancestors, ourselves, and the land. The Gathering will feature workshops throughout the day from community healers, herbalists, and artists with an opportunity for connection over a meal together. This event is only open to people that identify as non-White. Biracial folks are welcome!
---
Stay tuned for future events!
---
Past Events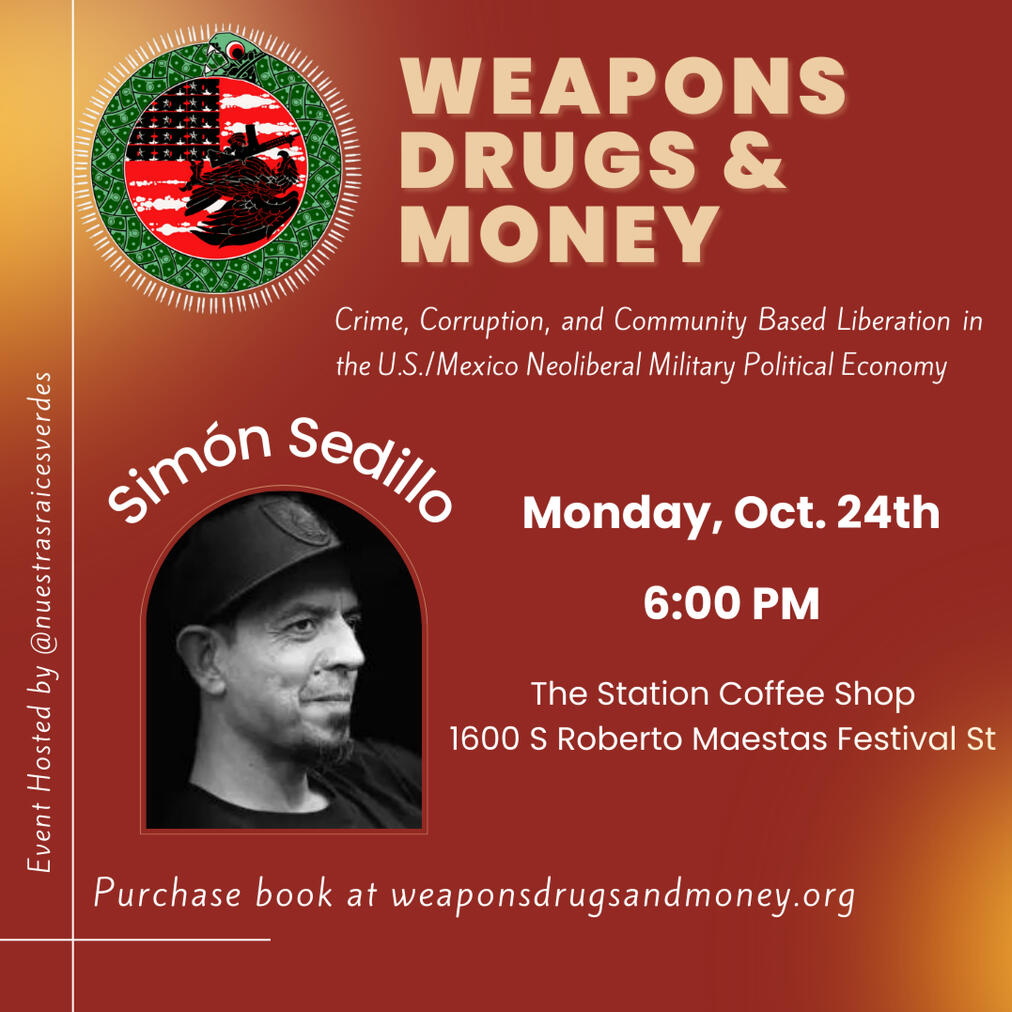 Webinars
For all workshops or webinar inquires, please contact Samara Almonte at raicesverdespodcast@gmail.com | To learn more about Samara's breadth of work aside from Raíces Verdes visit www.samaraalmonte.com
Amplify Your story:
Environmental Justice Storytelling and SharingFt. Samara Almonte from Raíces Verdes.Learn how to amplify, tell and share stories of environmental injustice in this webinar from APHA, featuring various community-based advocates. Get insights into the ways storytelling inspires action, and hear about tools for sharing stories with a broader audience.
- The American Public Health Association, August 2022
---
The Importance of Environmental Justice StorytellingBrought to you by the College of the Environment and the Salish Sea Institute in partnership with Western's Alumni Association (January, 2022)In this presentation Samara Almonte will cover what it means for different marginalized communities to have self-determination over their Environmental Justice (EJ) narratives and how we can support such efforts. As an alum from WWU's College of the Environment, Samara will speak on the ways Raices Verdes and her EJ storytelling work was influenced by students organizing at the college.
---
Legacies of Ancestry –
How do We Lay the Paths for Future Generations?Hosted by SHADO Magazine, and featuring three Indigenous activists on the topic of ancestry and about how we can lay the paths for future generations. The speakers include Clayton Thomas-Müller, The Bonita Chola, Angela Camacho and Samara Almonte.
(February, 2022)